This week's topic is on how I get things Free or heavily discounted during the month of my birthday.  Yesterday I shared the top 8 stores online that give me Free gift cards, Gifts, and more, along with a website I use for great coupons to save even more money.  If you missed that article you can click HERE to learn more.  Today's focus is on FREE food! Some places will give you completely Free meals (and more than one too

) Let's get started!
Tip #1:  You will need to sign up to be on the mailing lists of the companies I mention.  For most companies this is the only way you will be able to get these deals and it also ensures that you won't miss any of the current coupons and free gift opportunities.
I would also like to mention that most of these companies give free meals or food discounts upon email sign up too.
**If you are concerned with having a cluttered inbox, you can simply create a folder in your email account (i.e. "Coupons and Freebies") to store some of these emails in, or create a separate email just for this purpose.
Top 13 Places I Receive Free Birthday Food & Drinks From: (click on each name to be taken directly to where you will go to sign up for these deals-it's Free to join all of these)
Arby's- Free Roast Beef Sandwich with drink purchase upon sign up.  For your birthday they will email you a coupon for a Free Milkshake.  I had a Mint shake for mine-yum!
IHOP- 3 FREE meals when you join.  1 Free meal right away, 1 Free meal on your birthday, and 1 Free meal on your 1 year anniversary of signing up.
I should note that you can pick which meal you want

Pizza Hut- Free pizza rollers with a purchase when you sign up ( I received mine already ) and you may also get other free deals, including a free sweet treat for your birthday.
Dairy Queen- BOGO Free Blizzard coupon upon sign up, an extra special coupon on your birthday, and a surprise on your anniversary of sign up.  You are supposed to get 6 BOGO blizzard coupons in a year.
Sonic- Free Birthday Food (I was told it was a free regular order of tots, a Medium drink, or a regular cream slush) with sign up and also they say you can earn Free food at other times.
Steak N Shake- Free Coffee with any purchase from midnight-6 am, and a Free Surprise on your birthday (I have heard it is a Free double steak burger with cheese n fries)
Ruby Tuesday- Free dessert on your birthday and other offers as well when you sign up
Starbucks- Free Drink or Food reward for your Birthday when you register your Starbucks card.  There are other perks and a rewards system as well, so you may want to check that out.  NOTE** Don't forget to pick up some other great Starbucks coupons HERE.  As mentioned yesterday, when you use a coupon from this site, they will provide a Free meal to a child in need.
Baskin Robbins- Birthday Club sign up gets you a Free ice cream email on your birthday, a special discount on a b-day cake, a BOGO scoop offer upon sign up, and other offers all year long.
Denny's- Free Grand Slam meal on your birthday, plus a rewards program with money saving coupons year round
Ponderosa Steakhouse- BOGO Free Steak dinner or buffet for your birthday.  Not sure if they still have a free meal for signing up too still, but they may!
Schlotzsky's- Free small sandwich or Free pizza for your birthday.  Free 32 oz. drink on your sign up anniversary, and other Free food offers or coupons throughout the year.
Blimpie's- Note, I didn't receive a birthday offer yet on this one, but I did receive 2 other coupons.  You will get a coupon for a Free 6 in. Sub with purchase of another 6in. sub and a drink (have dinner with a friend!) and also I printed out another coupon for $1 a sub after I took a short quiz on their Facebook Page.  The Facebook page quiz will get you $1 off a variety of subs or salads.  It just depends on your quiz results!
*Please note that the types of things you get Free at some of these places could change in the future.  These are just my recent offers for 2013, but it could be different next year.   
Tip #2:  When collecting your birthday coupons via email, look at the expiration dates.  Some of the coupons expire on your birthday, but some extend a couple weeks beyond.  If you space it out right, you could have fun getting yourself free meals and treats the whole week of your birthday and then some!  I know I had fun redeeming some of these offers this year!
While you are online redeeming Free food for yourself, you can also help a starving child get a Free meal (no cost to you).  Just click the banner below to be taken to a cool coupon site where you can pick up more coupons to save online and in doing so Save 1 will donate Free meals to children in need for you
(you can help provide more Free meals by liking them on Facebook, Twitter, and sharing the site with people you know).  Why not share the love?

What restaurants do you get Free Birthday food from? Are there any I missed that you want to share?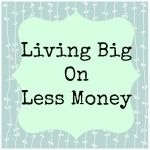 Share This Article